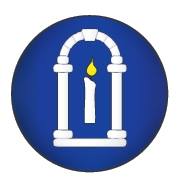 Unless otherwise noted A&S Competitions focus on articles/inspiration from pre-1600 CE. Entrants must submit competition paperwork with each entry and documentation is highly desirable.
Competitions are a great way to get feedback on your work and focus your research. If you feel inspired to enter a competition, the following competitions are coming up soon:
(Innilgard) Baronial Rapier Championship (25 Feb 2018)
Best Heraldic Display (unofficial – as judged by the populace)
Italian Adornment (any time period; could adorn a person, a garment, a sword, a manuscript… use your imagination)
New item for a Rapier fighter (made in the last 12 months)
(Kingdom) 12th Night 2018 Rowany
Inspired by bees
Painted
Science
(Kingdom) May Crown 2018 Rowany Festival
Item for an archer
Smellable
A meeting of Mediterranean cultures (think: trade, cross-cultural influence, war, piracy, diplomacy, etc.)
(Kingdom) Midwinter 2018 St Florian de la Riviere 
Item intended for pilgrimage/travel
Foraged
German
(Kingdom) November Crown 2018 
Cheese & Dairy
Forged
From the 16th century
(Kingdom) 12th Night 2019 
A map or other cartographic item
Woven
From the Middle east
WCoB (Worshipful Company of Broderers) run separate Guild-based competitions focusing on embroidery techniques. More details can be found here: http://broiderers.lochac.sca.org/
Please contact the Baronial Arts & Sciences Officer if you have any queries regarding A&S Competitions. Links to competition paperwork will go up shortly, and information sessions on judging and entering A&S competitions will be run soon.