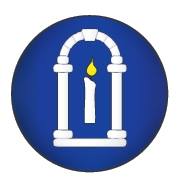 We are currently undergoing the A&S Pentathlon 2018-2019 – all are encouraged to join.
Unless otherwise noted A&S Competitions focus on articles/inspiration from pre-1600 CE. Entrants must submit competition paperwork with each entry and documentation is highly desirable.
Competitions are a great way to get feedback on your work and focus your research. If you feel inspired to enter a competition, the following competitions are coming up soon:
Upcoming Local Competitions:
(Innilgard) Indulgences (Lenten) Feast
An item associated with pilgrimage
Gobbled Frette cooking competition – A vegetarian or vegan dish.
(Normally a Gobbled Frette cooking competition runs as a stand-alone competition, but this one will be run as an A&S competition AND a Gobbled Frette competition. This means that the winner will receive the much-coveted giant wooden Gobbled Frette token to wear until the next Gobbled Frette competition, as well as an A&S bell and scores, will count towards the Innilgard A&S championship.)
Documentation is important, and normal food hygiene and safety practices must be observed.
Upcoming Kingdom Competitions:
(Kingdom) Midwinter 2018 St Florian de la Riviere 
Item intended for pilgrimage/travel
Foraged
German
(Kingdom) Spring Crown 2018 
Cheese & Dairy
Forged
From the 16th century
(Kingdom) 12th Night 2019 
A map or other cartographic item
Woven
From the Middle east
(Kingdom) Autumn Crown 2019
Games & Toys
Liquid
14th Century
(Kingdom) Midwinter 2019
For the head
Baked/Fired
Tribal Nomads (think Mongols, Huns, Scythians, etc.)
(Kingdom) Spring Crown 2019
"Cheap & cheerful"
Wooden
Norse Culture
(Kingdom) 12th Night 2020
A container
Stitched
Eastern Europe
(Kingdom) Autumn Crown 2020
For the home
Light
The Silk Road
(Kingdom) Midwinter 2020
A matched set
Musical
From the 16th century
(Kingdom) Spring Crown 2020
Islamic art/design
Carved
The British Isles
(Kingdom) 12th Night 2021
(Kingdom) Autumn Crown 2021
For the feet
Parchment & Paper
14th century
(Kingdom) Midwinter 2021
Written words (poetry, story, saga, etc.)
Leather
Crusades
(Kingdom) Spring Crown 2021
Jewellery
Braided
Norse Culture
WCoB (Worshipful Company of Broderers) run separate Guild-based competitions focusing on embroidery techniques. More details can be found here: http://broiderers.lochac.sca.org/
Please contact the Baronial Arts & Sciences Officer if you have any queries regarding A&S Competitions. Links to competition paperwork will go up shortly, and information sessions on judging and entering A&S competitions will be run soon.