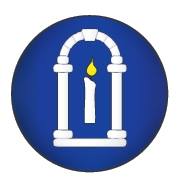 Unless otherwise noted A&S Competitions focus on articles/inspiration from pre-1600 CE. Entrants must submit competition paperwork with each entry and documentation is highly desirable.
Competitions are a great way to get feedback on your work and focus your research. If you feel inspired to enter a competition, the following competitions are coming up soon:
Barons' Championship: 11 March 2017 (Innilgard)
An item inspired by or to honour the Baron
Eclipse Heraldic Tourney: 26 March 2017 (Innilgard)
Something that floats on water
A new heraldic item
Festival 2017: (Rowany, NSW)
May Crown 2017: (Abertridwr, Perth) Kingdom Competition
A piece of illumination
Able to be consumed
Concept for a period event
WCoB: Flowers comp (any style)
Lambapalooza: 21 May 2017 (Innilgard)
Gobbled Fret Competition – Any lamb themed dish(es).
Brewers, Vintners and Imbibers – Cider(s).
Broiders – Embroidery in a period style with a lamb/sheep theme
College of Scribes – Period style sheep / lamb illumination.
Cooks – Any period Lamb dish(es).
Entertainers Guild – Song or Poem about / containing sheep / lambs.
Fibre Guild – A woolen textile or weaving.
Painters and Limners Guild – A period style painting including sheep / lamb(s)
Royal Guild of Defence – Prizes played between 12:30 and 13:30.
Tailors, Haberdashers and Mercers – Woolen Garment or Accessory.
The Woolly Folly – This is a non guild (non period) category for lamb related item(s) to be judged by the Baroness and Baron.
Midwinter 2017: (Cluain Hamilton NZ) Kingdom Competition
For a garden
Carved
From the 14th Century
WCoB: Metalwork
November Crown 2017: (Ynys Fawr, Tasmania) Kingdom Competition
Armour
Moulded
From Norse and Baltic cultures (8-11thC)
WCoB: Period Sewing Kit
12th Night 2018:
WCoB (Worshipful Company of Broderers) run separate Guild-based competitions focusing on embroidery techniques. More details can be found here: http://broiderers.lochac.sca.org/
Please contact the Baronial Arts & Sciences Officer if you have any queries regarding A&S Competitions. Links to competition paperwork will go up shortly, and information sessions on judging and entering A&S competitions will be run soon.