228 OCT – Baronial Archery Championship & IKAC Shoot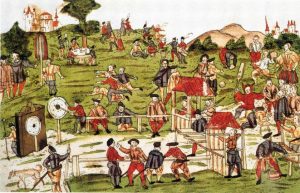 Where: 45B Yeates Road Woodchester (Near Strathablyn)
Time: 9.30am Setup & Practice, 11am Championship start
Cost: $5 members, $10 non-members
Steward: Lady Nicolette de Coulours
Contact: children@innilgard.lochac.sca.org
About:
Calling archers far and wide to compete to become the new Baronial Archery Champion.
Bring a picnic lunch and rugs to enjoy the spectacle and give cheer to all participating.
Set up is at 9:30am starting with some practice shoots. Rules and safety briefing will be given.
Championship to start at 11:00
This will be followed up by lunch, an IKAC and then a roving round.
If there is interest a separate children's round will be run. Children can participate in any of the rounds as well*