17 NOV – Sweete Delyte Dessert Revel and Games Night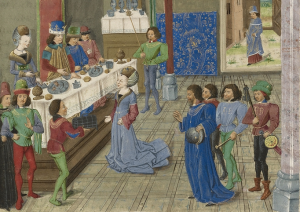 Site: Beefacres Community Hall, 10 Pittwater Ave, Windsor Gardens
Costs:
$18 adult member
$15 youth (10-17) member
$10 child (5-10) member
$0 0-5 member
Family price by arrangement.
$18 (+$5 non-member fee) Adult non-member
$15 (+$5 non-member fee) Youth (10-17) non-member
$10 (+$5 non-member fee) child (5-10) non-member
Booking: https://goo.gl/forms/12ejHVbJAvwmxtz93
Bookings Close: 5th November
Steward: The Honourable Baroness Fionn inghean ui Mheadhra
Contact: hollyt75@hotmail.com
About:
Come and join your friends for a relaxed night of dancing and games, Bring your medieval board games and put your dancing shoes on! Join us after dinner for a fun evening. A light supper of sweet treats will be supplied to keep your energy up. Doors open at 645pm. A display table will be available to show your A&S Pentathlon entries. Please take empty bottles home with you for recycling.