11 AUG – Archery Day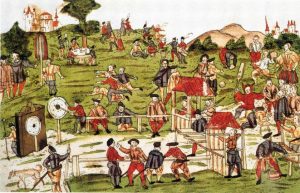 Where: 45B Yeates Road, Woodchester
Time: Event open from 11am
Cost: $0 member, $5 non member fee.
Steward: Faelan mac Flainn
Contact: erevedhel@hotmail.com
About:
An IKAC shoot will be run starting at 12.30pm.
Please note this is a garbed event.
Unto the archers of Innilgard, take up your bows! Thanks to the generosity of Mistress Colette, I will be running Archery practices at her property!
Loaner bows and arrows will be available for those who have need of them.